Midway Machine Products is a family owned and operated business that has been producing quality CNC machined products since it was founded in 1987. Centrally located between Philadelphia and New York City, Midway Machine services a variety of industries throughout the North East.

PRODUCTION

Midway Machine Products professional staff can produce one-piece prototypes or machine high quantity production orders. Other capabilities include secondary operations, assembly and inspection all done at our facility. Midway Machine Products can take your product from start to finish quickly and efficiently.

CABABILITIES

CNC milling
CNC turning
High quantity production
Prototype and model making
One-piece custom machining
Precision assemblies
Grinding
Surface finishing Design assistance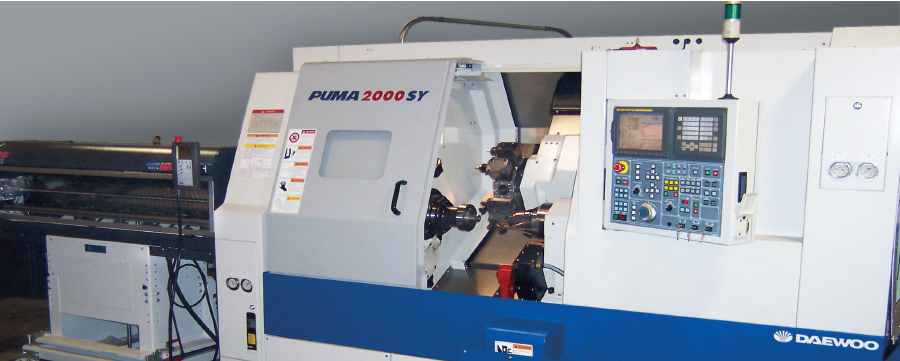 TOOL ROOM EQUIPMENT

Midway Machine Products has the equipment to meet your technical needs from development to finished product. State of the art CNC machines enable Midway Machine to maintain close tolerances and improve quality in our manufacturing process.

Milling:

(4) Fadal Vertical machining centers with fourth axis capability - machine capacity 40" x 20"

Doosan DNM 500 – Vertical machining center with fourth axis capability - machine capacity 40" x 21"
HAAS Super Mini Mill – Vertical machining center with machine capacity 6" x 12"

Hyundai - Kia KH40G – Horizontal machining center with pallet changer - machine capacity 22" x 20"
Trak K4 Proto – Trac vertical knee milling machine
Bridgeport vertical milling machine

Turning:

(2) Doosan LYNX 300 turning centers with bar feed capability – 18" maximum turning diameter, 36 inches between centers with 3" diameter bar through spindle
(2) Doosan LYNX 220 turning centers with bar feed capability – 10" maximum turning diameter, 16 inches between centers
Takisawa/ Sharp 15" lathe
Hardinge HLV – 11 lathe

Grinding:

Kent surface grinder –
12" x 24"
Boyer Schultz surface grinder –
6" x 18"
Wasino GAU-50-BT universal/
ID grinder
INSPECTION

Careful inspection of products to exacting tolerances using the latest equipment is fundamental in our quality control procedures, and ensures a continued supply of high quality products to our customers.
Inspection Equipment:

Brown and Sharpe Micro Val coordinate measuring machine
Gage Master Series Twenty optical comparator
Mitutoyo 301 Surface Tester
Micrometers

Gage pins

Thread gages

Midway Machine Products welcomes any customer representative the use of our facility for any final inspection procedures required by customer.

CONTACT US

Bill Greene – President
Chris Greene – V.P. Production
Scott Greene – V.P. Customer Relations
Dee Brecht – Office Manager
Tele: (609) 499-4377
Fax: (609) 499-0084
Email: midway1987@verizon.net
763A Railroad Ave.
P.O. Box 129
Florence, NJ 08518